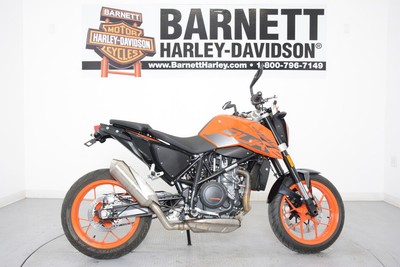 Total Views: 81
Time Remaining: 17
Days
10
Hr
41

Sec
So Legit... eBay is Paying Us To Show Y'all These Bikes
(Expand & Learn About Creating Your Own Ad Like This Absolutely Free of Charge)
If You're Selling A Dirt Bike...
We're Providing 100% FREE Exposure
We Use A Non Invasive, User Friendly Interface
You Get To Provide Only the Info You Want to Include
All Ads Are Human Moderated & Constantly Monitored
No Sign Ups, Credit Cards, Email's or Passwords Required
Constantly Improving and Roosting the Competition Since 2009
Build Your Ad In Seconds Under More Privacy Than Craigslist or Cycle Trader
Questions or Concerns? Send Me an Email
Here You Can Review eBay's Program Which We Participate In
Here's More About It:
Mike White (800) 796-7149 8272 Gateway East El Paso Texas 79907  2018 KTM Duke                         Vehicle Information Year: 2018 Make: KTM Model: Duke Condition: used Options and Standard Features Basic Information Year: 2018 Make: KTM Model: Duke Trim: 690 Stock Number: P15762 VIN: VBKLDV405JM714157 Condition: used Type: Standard Mileage: 1,061 Title: Clear Color: Orange Accessories Spoiler Engine Bore (in): 4.13 Bore (mm): 105 Carburetion Brand: Keihin Carburetion Type: Fuel Injected Compression Ratio: 12.6:1 Cooling System: Liquid Cylinders: 1 Engine Brand Name: LC4 Engine Disp. to Weight (cc): 2.11 Engine Size (cc): 690 Engine Size (ci): 42.1 Engine Stroke: 4-Stroke Engine Type: Single-Cylinder Fuel Capacity (gal): 3.7 Fuel Injector Fuel Requirements: Premium Horsepower: 73 Horsepower (kW): 54 Starter: Electric Stroke (in): 3.15 Stroke (mm): 80 Torque (Ft Lbs): 54.6 Torque (Nm): 74 Valve Configuration: OHV Valves: 4 Valves Per Cylinder: 4 Drivetrain Number Of Speeds: 6 Primary Drive (Rear Wheel): Chain Transmission: Manual Transmission Final Drive Ratio: 2.19 Transmission Gear Ratio (1): 2.5 Transmission Gear Ratio (2): 1.75 Transmission Gear Ratio (3): 1.33 Transmission Gear Ratio (4): 1.1 Transmission Gear Ratio (5): 0.96 Transmission Gear Ratio (6): 0.87 Chassis & Suspension Frame: Chromium Molybdenum Front Adjustable Fork Pre-Load Front Adjustable Rebound Damping Front Suspension Brand Name: WP Front Suspension Size (in): 1.7 Front Suspension Size (mm): 43 Front Suspension Type: Inverted Fork Front Travel (in): 5.3 Front Travel (mm): 135 Number Rear Shock Absorbers: 1 Rear Adjustable Rebound Damping Rear Adjustable Shock / Spring Pre-Load Rear Suspension Brand Name: WP Rear Suspension Material: Aluminum Rear Suspension Type: Twin Sided Swing Arm Rear Travel (in): 5.3 Rear Travel (mm): 135 Brakes ABS Brakes Brake Brand Name: Brembo Front Brake: Disc Front Brake Diameter (in): 12.6 Front Brake Diameter (mm): 320 Linked Brake System Front to Rear Rear Brake: Disc Rear Brake Diameter (in): 9.5 Rear Brake Diameter (mm): 240 Safety Headlight Headlight Type: Halogen Fuel Level Warning Rearview Mirrors Temperature Warning Temperature Warning Type: Gauge Comfort Digital Instrumentation Trip Odometer Specifications Dry Weight (kg): 148.5 Dry Weight (lbs): 327 Front Tire (Full Spec): Metzeler M7 RR 120/70 R17 58W Front Tire (Inches): 17 Front Tire Aspect Ratio: 70 Front Tire Width: 120 Fuel Capacity (liters): 14 Ground Clearance (in): 7.6 Ground Clearance (mm): 192 Rear Tire (Full Spec): Metzeler M7 RR 160/60 R17 69W Rear Tire (Inches): 17 Rear Tire Aspect Ratio: 60 Rear Tire Width: 160 Seat Height (inches): 32 Tube / Tubeless: Tubeless Wheelbase (in): 57.7 Wheelbase (mm): 1466 Wheels Composition: Aluminum Speedometer Other Information Chain Guard Decal Kit Exhaust Guard Exterior Covers Exterior Guards Foot Pegs Foot Peg Location: Driver and Passenger Fork Guards Front Fender Hand Grips Rear Fender Stand Stand Type: Kick Tool Bag Mount FINANCING FEEDBACK & REVIEWS With over 130,000 positive feedbacks on our two eBay stores, Barnett Harley-Davidson takes the worry out of purchasing motorcycles, clothing, or parts online. As die-hard enthusiasts, we want you to enjoy your motorcycling experience as much as we do. We ask that you closely inspect our feedback, here is a selection of what our online motorcycle purchasers have said about us: Awesome people to deal with, thanks for everything. Harley-Davidson: VRSC (#291409065860) $16,999 Barnett HD is the best! Buy your next bike from them! Custom Built: Pro Street (#291092899013) $9,200 One of the dealers to work with. Harley-Davidson: Other (#291441741584) $25,999Bought without seeing in person shipped to door 110% satisfied. H-D: Softail (#300297868022) $18,499Great purchase, received product & better than expected. BMW : R-Series (#300539072960) $13,600Buy with confidence, they treat their customers right. Aprilia: RSV100R (#300327473914) $9,000Super bike!!! Super dealer! Very professional! Highly recommend. Bimota: Dieci (#300316958515) $7,600Accurate description, helpful shipping, good communication, recommend. Ducati (#300299362413) $15,000Sold to some other lucky sucker but make it right to me H-D: FLH (#300301203474) $20,499Very good experience. A ++, thanks to Tim Hanlon & Mark Barnett Honda: VTX (#300296987657) $7,499Awesome bike, runs like new. Barnett knows how to run a business. Suzuki (#300301247038) $8,100What an outstanding dealer! Buell: Other (#301523046524) $6,216Five Star eBayer !!!!!! Harley-Davidson: other (#2913755367196) $9,999Motorcycle exceeded expectations, had new tires installed. A +. Buell: Other (#301160348417) $5,950Working with Barnett Harley-Davidson was a delight, professional. H-D:Touring (300900190438) $15,499Excellent!! Harley-Davidson: Touring (#300900190438) $15,499Nice Machine, runs well. BMW: R-Series (300782358593) $5,100The trike is awesome & everything they said it was. Harley-Davidson: Touring (#300725651512) $15,200It's fantastic to have people that care when issues occur. Stand up dealer. Suzuki (#301753885542) $3,550Great to deal with these guys. Suzuki GS (#301722109368) $2,499Great doing business with Barnett H-D El Paso. Triumph: Rocket lll (#301683049455) $11,999Only problem was with the title but was resolved in timely manner. H-D: Other (#301671168224) $18,999Nice bike, ready to go when I got there. Triumph: Other (#301701073123) $4,999Good people, thanks Johnny. Honda: Gold Wing (#301617188292) $19,999Great group of people to work with, Thanks! Suzuki: DR-Z (#301541255587) $4,999Goooooooooooooooooooooooooddddddddddddddddddddddd Kawasaki: Ninja (#301415628755) $4,999Excellent attention & communication at Barnett H-D BMW:K-Series (#301415628755) $6,999Great seller, excellent bike, highly recommend Barnett H-D! Moto Guzzi: Stelvio (#301376641728) $8,999Bike arrived in good shape. Would do business again. Suzuki: other (#300989560334) $3,578Bike is awesome! No words to describe Seller big*****stars!! Suzuki: GS (#300984287461) $2,600Item as described, very professional, nice folks. Harley-Davidson: Sportster (#300967273469) $3,551 Contact Barnett Harley-Davidson 8272 Gateway East El Paso Texas 79907 View Map Ask for:Mike White Contact: Contact Us Toll-Free:(800) 796-7149 Hours Mon-Fri:09:00 AM-07:00 PM MST Saturday:09:00 AM-06:00 PM MST Sunday:Closed Sign Up For Our Newsletter CASH for Harleys! Visit Our Apparel Store Visit Our Parts Store eBay Terms PLEASE HAVE STOCK NUMBER READY WHEN YOU CONTACT US(800) 796-7149Our Texas store is closed Sundays, you may call our NM store toll free at 1-866-789-7077Saturday Hours – We Open at 08:30 AM MST 09:00 AM-06:00 PM MST Our salespeople enjoy finding customers the right bike. We offer the World's Largest Selection of new and used Harley-Davidsons, plus we keep over a hundred foreign trade-ins in stock as well. This means we can very often find customers exactly the bike they are looking for in the right price range. We have sold over 40,600 motorcycles in the last twenty years and enjoyed every minute of it. In the twenty years before that, the exact number is a little hazy. Those were the years with cookouts on weekends, kegs of beer left next to the grill with stacks of cups. We're pretty sure we enjoyed those years as well but no one here remembers how many bikes we sold. The Barnett family has been in the motorcycle business since 1973, and all five of us are still in the store every day, including 85-year-old business founder Sherman Barnett and his wife Christy who still both race 800 hp dirt track cars every weekend.QUALITY:We have expert mechanics experienced in many brands. Our service department has led the district in CSI ratings on several occasions; we do our best to sell well-inspected used motorcycles. We just received the Gold Bar & Shield Award from the factory for customer service. Where possible, we've gathered as much information about the bikes from the previous owner as we could. All of our bikes go through a rigorous inspection process in our service department so you need not fear getting a nasty surprise when purchasing from us.SALES / SHIPPING:If you have any questions about bikes you see listed here, you may CALL US AT 800-796-7149 Monday through Saturday and ask for our Sales Department. You may Click Here to send us an email now! Please have the stock number of the bike you are looking at ready, and they will be able to help you. Our sales staff has a combined riding experience of 288 years, with almost 200 years of experience working here at Barnett Harley-Davidson. We have used many shippers and can help you get bids or advise you on the use of uShip auctions.FINANCING:The best financing and Genuine Harley-Davidson Extended Service Plans are available on most used Harley-Davidson motorcycles we sell. Be sure and contact us for approval before bidding. We can take your credit application over the internet or phone. Harley-Davidson Extended Service Plans are honored across the country at Harley-Davidson dealerships and aftermarket shops everywhere. They are not bureaucratic and honor the spirit and letter of their claims. We've had great experiences with them and recommend them without hesitation. We also have excellent financing available for our multi-brands of trade-ins or we will work with your bank or credit union. We will pay up to $200 of your air fare for you to fly into our store to do your paperwork and ride your bike back. We can also arrange shipping.OTHER EBAY STORES:Be sure and visit our Harley-Davidson Licensed Product Clothing Closeout eBay store, click here to visit. We keep about fifteen hundred of these special purchase items on eBay at any one time. They are pulled from our main web site which contains almost 20,000 listings. Our Licensed Product closeout items sell for 40% to 70% off regular prices and we have over 130,000 positive feedback ratings. We also have a Used and Aftermarket Parts Closeout store with 100% positive feedback, click here to visit. We have 14 containers of used parts at Barnett Harley-Davidson along with clearance items we pick up from aftermarket manufacturers. This store will save you a lot of money.TERMS:We will accept a verified and cleared Cashier's Check, Bank Draft, Bank Wire Transfer, or Cash in person. We accept credit cards and Paypal for deposits only. A $500 deposit is required within 72 hours of the item's close. Buyer pays all shipping charges including crating when used. You may contact us at the 800 number for a shipping quote from our regular shippers if you are on one of our regular routes. We will also work with any of the eBay or Motorcycle Transport companies. We keep a list of companies with whom we've had good experiences. There is a $125 Doc fee along with a small temporary tag fee and fraction of a percent inventory tax. We collect sales tax for all Texas sales. We reserve the right to cancel all existing bids and end auctions early should the item be sold at our store. Bikes remain for sale while being auctioned and we have a lot of salespeople here. It is best to call the day before the auction ends and confirm the item's availability if you are serious about winning the bid. Most bikes are reserved at our asking price but we occasionally vary from that policy. We prefer the balance be paid within 7 days of the end of the auction but will work with special requests. Again we accept Paypal or credit cards for only the $500 deposits. Finally, here at Barnett Harley-Davidson we work hard to make each purchasing experience pleasant and memorable. As of this writing, both of our eBay sites (for used bikes/parts, & licensed product clothing) average 99.95% positive feedback. Thank you,Mark Barnett GM, Barnett H-D Over 375 Motorcycles in Stock  Similar Vehicles Check out similar vehicles in our inventory. View Inventory Contact Us Today!!!! Contact Us Today With Any Questions(800) 796-7149or Click Here to send us an email!Please have your stock number ready Selling a Vehicle? Create Professional Listings Fast and Easy. Click Here! Copyright © 2021 Auction123 - All rights reserved. - Disclaimer Auction123 (a service and listing/software company) and the Seller has done his/her best to disclose the equipment/condition of this vehicle/purchase. However, Auction123 disclaims any warranty as to the accuracy or to the working condition of the vehicle/equipment listed. The purchaser or prospective purchaser should verify with the Seller the accuracy of all the information listed within this ad.
Where This Motorcycle Is Located
---